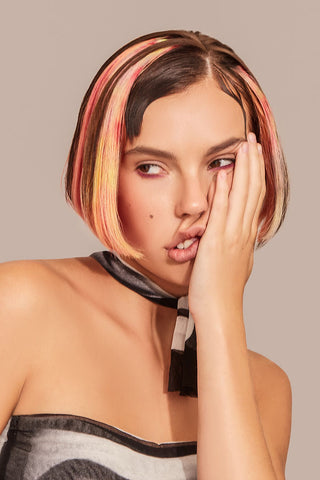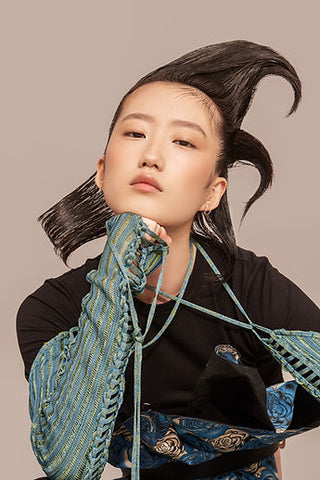 On Smith Street Melbourne,
the home
of
Alchemy.
Autumn/Winter 23
SHOP THE LOOK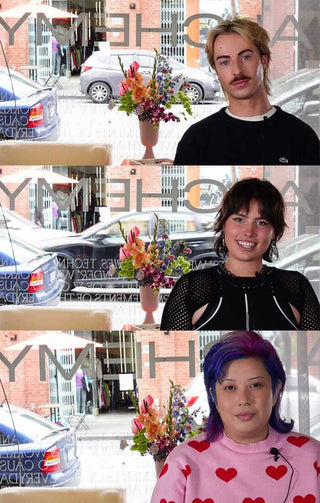 We adore them...
meet
the
community
Book
Launching May 2023
BECC SNOW Education
Becc Snow has spent the past 15 years honing her craft, spreading her time and skillset across a wide spectrum of the art we call hair. Starting her business in her home town she quickly progressed to the vibrant streets of Melbourne City, landing on the hottest strip in Melbourne, Smith Street and thus Alchemy on Smith was born.
As well as her integral role as Director of Alchemy Salon, Becc was also one of four individuals selected for the 2020 FAME TEAM scholarship, boasting a heavy roster ofmentor sessions, stage  shows, editorial shoots and more. After her year long journey with the Fame Team, Becc went on to win Newcomer Of The Year at the 2022 AHFA Awards with her collection Colourful Chaos.
Becc's passion doesn't stop there, in an ever-changing industry her love and enthusiasm for creative direction has only grown stronger. Branching out into the online World, Becc became 1 of 20 chosen Globally to represent the O&M brand through content creation and national education courses both online and in person, and more recently representing, educating and creating brand content for DunGüd Hair.
Through her Brand collaborations Becc has also had the opportunity to work on multiple shows at Australian Fashion Week working with brands Oroton, AJE, Mariam Seddiq as well as becoming the Lead Hair Director for the Gary Bigeni Resort 23' show and most recently Wackie Ju 24'. Becc is now ready to share her specialised and highly adaptable approach to hair through a set of engaging, immersive and fully inclusive, customised salon courses.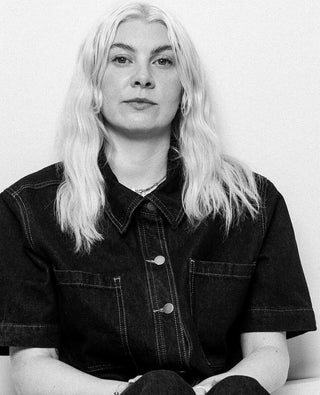 Interested in booking Becc Snow education in 2023?
Please leave your enquiry below!